Ice Machine Repairs
Are you frustrated by regular breakdowns despite paying someone to keep your ice machine in good working order? Are repairs further delayed while you wait for spares to arrive?
Why choose us for your ice machine repairs?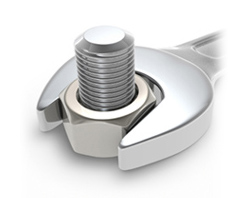 The fact is that, although many companies claim to provide a speedy and efficient ice machine repair and maintenance service, the reality can be very different...
Because City-Ice is a specialist ice machine repair company, we know all makes and models of ice machine inside out. And because we deal exclusively with ice machines, our service vehicles always carry a full range of parts enabling swift, efficient repairs to all leading brands of ice maker – on the spot and in a single visit.
Our engineers are leading experts in their field, committed to safe, efficient and reliable operation of your ice machine. Also, because we offer a range of highly competitive ice machine repair packages at standard fixed rates with no hidden extras, there are no unpleasant surprises when it comes to the bill.